These Minutes of an irregularly scheduled meeting of the Board of BuFoons speak volumes:
20. 11-18-17-Minutes-of-Meeting (Corrected)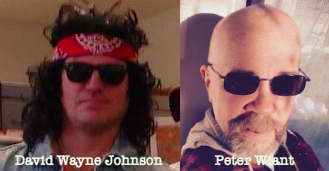 As was reported last week, stuff is afoot. We now have two new, enthusiastic BuFoon/Directors, David Wayne Johnson and Peter Wiant, chock-full of ideas to deepen the Mystery of this fanciful union of Buddhism and Vudun (voodoo), as envisioned by our Founder, Niels Holm, and foreshadowed by our Prophet, Diana Joseph.
Watch this space.
Further into The Mystery we go …
BuFoon Steve Gillard