CLICK

IN UPPER RIGHT CORNER TO VIEW LIST OF PAGES.
* * * * *
If you would like to be a BuFoon, submit your request via email and it will be promptly considered. NO MONEY IS REQUIRED but clever blandishments might make a difference. Here is what your Ordination Certificate will look like: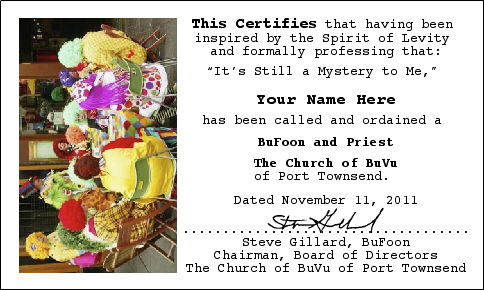 If your name is something other than "Your Name Here" you'll need to let us know.
Cheers,
BuFoon Steve Gillard