CLICK

IN UPPER RIGHT CORNER TO VIEW LIST OF PAGES.
* * * * *
"But he that prophesieth speaketh unto men to edification, and exhortation, and comfort." I Corinthians 14:3
A few months, or it could have been years, after resurrecting The Church of BuVu (because our founder, Niels Holm, passed on and, for awhile, The Church passed on with him), I was led to read a book with this irresistible title:

I'm Sorry You Feel That Way: The Astonishing But True Story of a Daughter, Sister, Slut, Wife, Mother, and Friend To Man and Dog.


It is beyond dispute that a book telling that story has to be edifying, exhorting, and comforting.

I loved the book, it was everything it promised to be, and more, but nothing in the first chapters prepared me for the divine synchronicity that lay in wait as I read my way deeper into Diana Joseph's luminous memoir: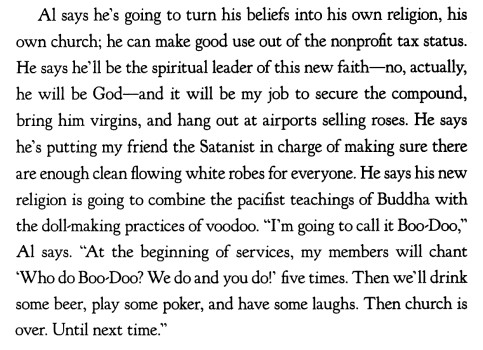 If the stunning "Boo-doo" / "BuVu" hookup wasn't enough, this sealed the deal: It is a fact that our founder, Niels Holm, spent many happy, sometimes profitable, hours playing poker and drinking beer.
I stoked up my courage and emailed Ms. Joseph, to reveal these cosmic connections and beseech her to accept the mantle of Prophet of The Church of BuVu, since we can't waste divine synchronicities of this caliber.
You can tell from the smile on her face that she agreed: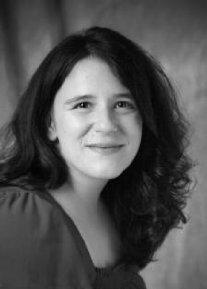 The Church of BuVu has found a first-class Prophet and we are grateful.
Cheers,
BuFoon Steve Gillard